Description
Alkalinity • Gut Health • Nootropics
You know what we hate about most greens powders? They have a proprietary blend with a long list of ingredients that are usually under-dosed.
Think about it: if a formula has a blend of 20 ingredients in a 200mg serving, you could be getting less than 10mg per ingredient!
Now, what good is 10mg of broccoli powder going to do for you? Not much.
With our 100% transparent label, you can see the generous amounts of superfoods, shelf-stable probiotics, adaptogens, mushrooms, and trace minerals you're getting—all conveniently packed in a nutritious powder.
Each scoop delivers one entire USDA serving of organic vegetables, plus digestive, neurological, and liver support. Getting your daily greens in has never been easier.



30 Servings


Gluten-Free


No Wheatgrass/Barley Grass


No Fillers/Additives


Naturally Sweetened


No WADA Banned Substances


Payment & Security
Your payment information is processed securely. We do not store credit card details nor have access to your credit card information.
Customer Reviews
Write a Review
Ask a Question
Filter Reviews:
stars
profile
delivery
round
taste
03/01/2022
Mohammed A.

United Kingdom
Inspired greens
Delivery was fast, safe and very good. The taste for unfalvoured is not the best however its expected so its a good thing. However if your like me, and you get used to it overtime and doesnt bother you. If not, choose any flavour. The product itself does help me feel better. Its the only difference in my current overall lifestyle and this lets me know the affect, i feel slightly better cognitively and overall better after one scoop. Would definately reccomend to supplement in to your lifetsyle.
11/17/2021
Craig S.

United Kingdom
It's excellent wouldn't buy off any one else plus really fast delivery 5 stars all round
11/04/2021
Tommy H.

United Kingdom
Good Panel - Taste VERY artificial
I really like the design of this green product - the inclusion of liver protection and adaptogens is unique. But I haven't been enjoying the taste so much. The artificial flavouring is so strong to over power the greens, that it tastes very extreme and chemically. Flavour wise not as smooth as Strom.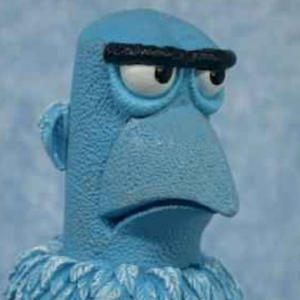 DM
07/09/2021
Dave M.

United Kingdom
Best tasting greens ever
Having tried the 'plain' greens from Inspired I was keen to give these a go. I bought the Mango Flavoured (Senoran Sunset) and wow - these taste very good. I have found they do get the vowels working pretty damn quick not long after consumption so be prepared. Overall, very impressed indeed and I'll be ordering these from now on.
06/29/2021
Dan C.

United Kingdom
Inspired Greens
Great panel, but not a very pleasant taste but i guess it is a greens powder.